Perkembangan Sosio Emosional Siswa Mandrasah Ibtidaiyah : Pembelajaran Sekolah Berbasis dalam Jaringan di Era Pandemi
Mahmud Fauzi

Sekolah Tinggi Ekonomi dan Bisnis Islam Darussalam, OKI, Sumatra Selatan, Indonesia
Abstract
The development of technology seem that affected the change of socio-emotional early childhood. Moreover, the appearance of Pandemic Covid-19 make the technology effect toward the socio-emotional early childhood. The research aim to know the development of Socialmotional among the Islamic Elementary School students within the school learning online_based.
The method used was Purposive sampling. The analysis was using the two theories; Psychosocial Eric Ericson and The Maslow Emotional Development.
The result of data analysis was the development of socio-emotional among the children in Daring learning are various, some are having no confidence in their ability of thinking for join the online learning well, some are close friends and parents which make the student depend on them, when his/her friends done, he/she did it. When the parent command, he/she would do it and vise verse. Those are because the lack of their emotional quotient, fluctiative feeling, sometime in happiness, sometime in sadness, and the lack of their sensitivity to environment.
Downloads
Download data is not yet available.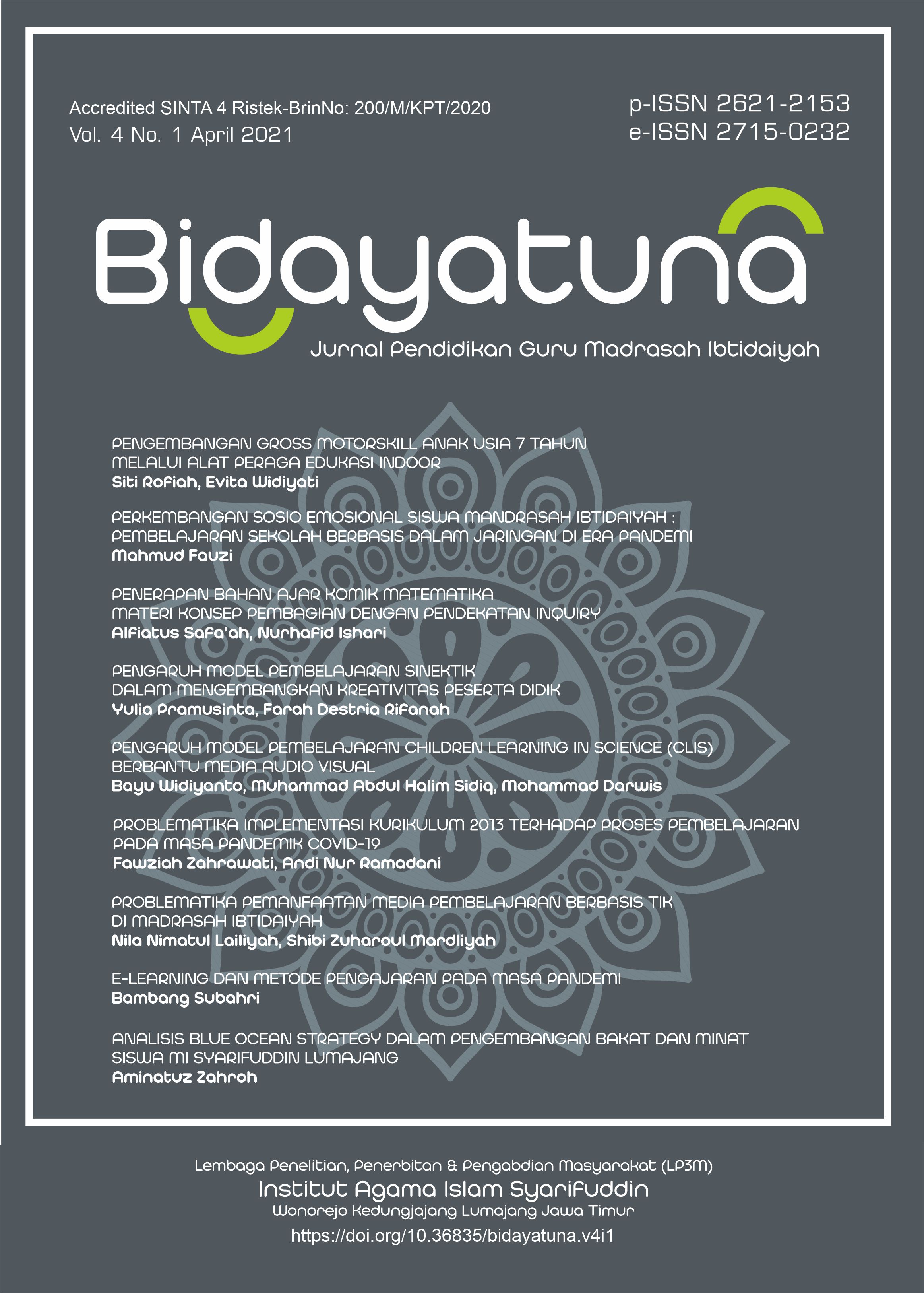 This work is licensed under a Creative Commons Attribution-ShareAlike 4.0 International License.