Penerapan Bahan Ajar Komik Matematika Materi Konsep Pembagian dengan Pendekatan Inquiry
Alfiatus Safa'ah

Institut Agama Islam Syarifuddin Lumajang, Indonesia

Nurhafid Ishari

Institut Agama Islam Syarifudidin Lumajang, Indonesia
Abstract
Teaching materials are one of the important components in learning. Because the teaching materials contain various learning resources and learning experiences for students. The application of teaching materials in the form of comics in mathematics learning can help teachers solve problems in class. One of them is improving learning outcomes. This classroom action research is implemented in mathematics which is focused on the material division concept presented in the form of mathematics comics. The purpose of this study is to improve students' understanding of the distribution material and improve learning outcomes which is collaborated with the inquiry approach. This classroom action research consisted of two cycles, each of which consisted of planning, act and observation and reflect with the research design of Kemmis and Mc Taggart. The results of this classroom action research are proven to improve learning outcomes. This is indicated by the value of learning outcomes in cycle I 62.2 increased in cycle II by 90.8. Then the classical completeness results in cycle I was 73%, increased in cycle II by 98%. Likewise, the observation results from 61% in cycle I increased to 92% in cycle II.
Downloads
Download data is not yet available.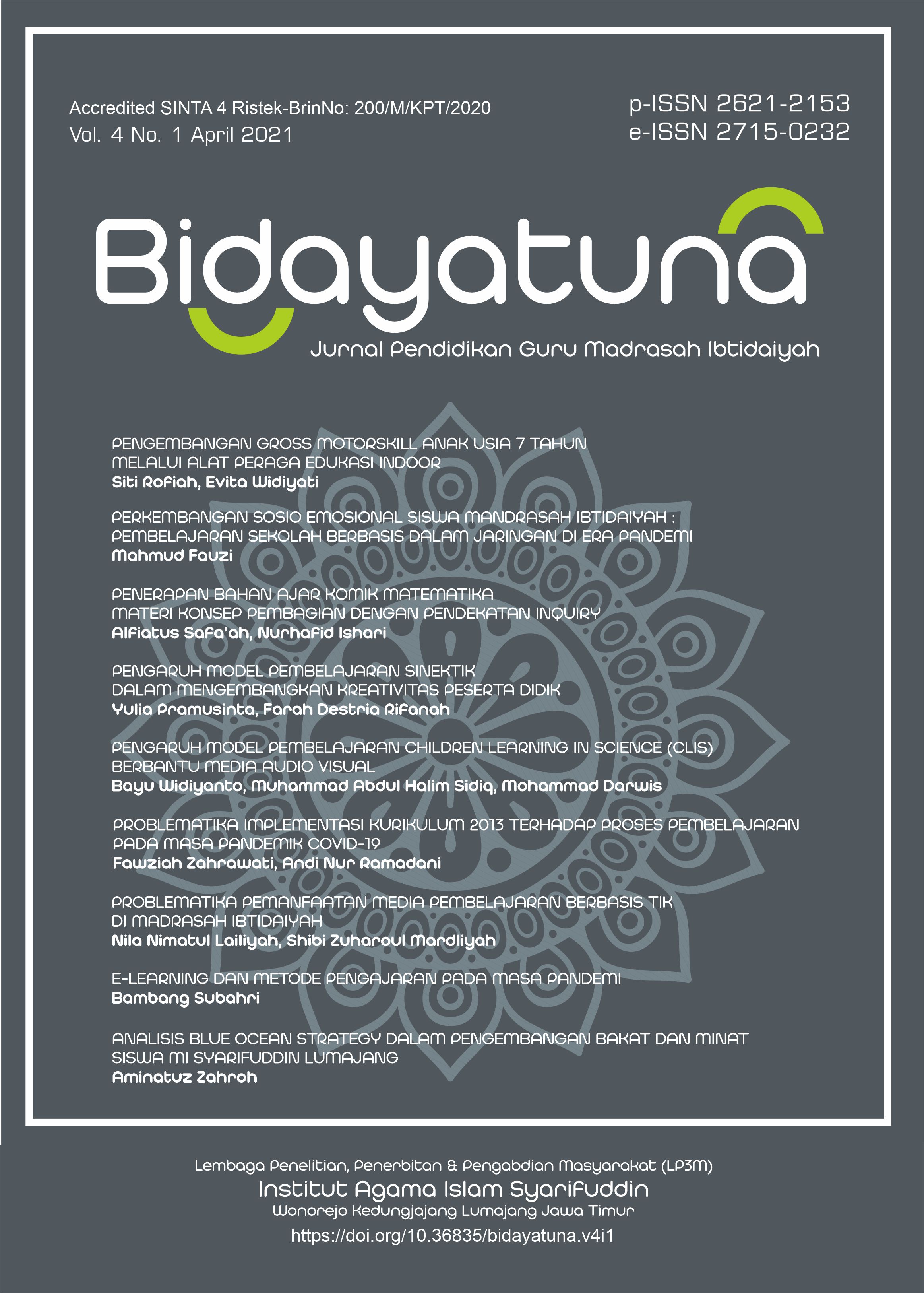 This work is licensed under a Creative Commons Attribution-ShareAlike 4.0 International License.